1.66q sur Pendragon - Par nydaunvan - 31/10/2003 @ 09:26

www.camelotherald.com

Le déscriptif du dernier patch sur le serveur de test Pendragon (US)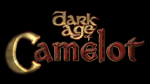 ===================================
Dark Age of Camelot

Test Version 1.66q Release Notes

October 30, 2003
===================================

SHROUDED ISLES WORLD NOTES


Albion Monsters

Dales of Devwy

- The blood liches and ancient zombies associated with the Valnir encounter will no longer attack when other kinds of undead nearby are attacked.



TRIALS OF ATLANTIS WORLD NOTES


Oceanus Quests

- We have resolved numerous problems with Krojer and his troop. Please note that Krojer's champions will now de-spawn briefly should any of the player combatants be disqualified. (This was run as a read file, and this fix is currently live.)

- Asoeron had his quest level improperly set. If you have done or are doing the Wicoessa's Proposition quest, try checking back with Asoeron. He should take your ruins now.

- The Seed Pouch – Players stuck on steps 5 and 6 should try /searching for the seedlings again. A change was made earlier that should fix this issue.


Item Notes

- The Fiery Defender (Hibernia) no longer increases strength cap twice.

- The greater nereid potion and the potion of aquatic respiration can no longer be sold to NPC merchants.



Aucun commentaire sur la news